Gift Card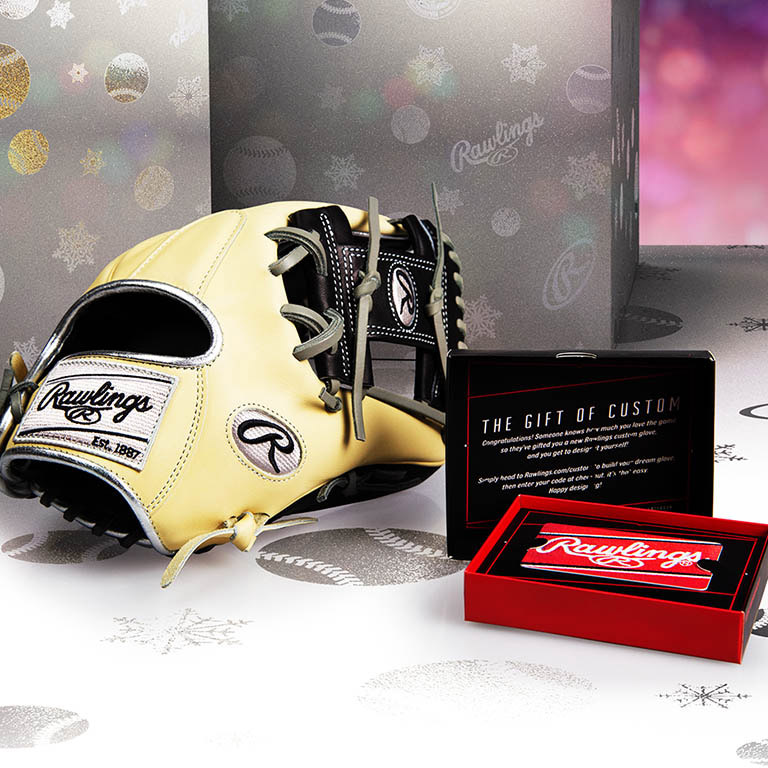 Give The Gift Of A Custom Glove
Purchase A Physical Gift Card of $100+ & Get A Special Gift Card Box To Put Under The Tree! Choose the amount to load onto the gift card and order by 12/21 for guaranteed 12/24 Delivery.
Custom Glove Pre-Packaged Amounts
Pro Preferred
$540
Heart of the Hide
$430
Pro Preferred Trainer
$420
Heart of the Hide Trainer
$305
Liberty Advanced
$326
Gamer XLE
$260
Pre-Packaged models includes estimated sales tax. Estimate based on highest U.S. tax rates. Any funds not used towards the initial purchase will remain on the card and available for future purchases on Rawlings.com.
Questions?
Call us at (866) 678-4327 or email service@rawlings.com.
Gift Card
Required fields are followed by *.