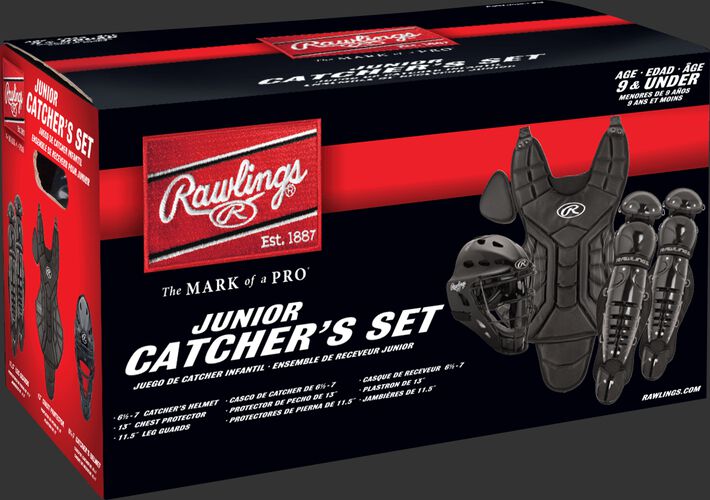 The new players Series catcher set includes one hockey style catching mask that fits a head size 6 1/2 - 7. It also includes a pair of leg guards and a catchers chest protector. The players Series catcher set features ultimate protection and comfort. They also are lightweight and flexible.
Youth: Recommended for ages 9 - 12
Junior: Recommended for ages 9 & Under
Color:

Black

Sport:

Baseball

Usage:

Catchers Sets

Size:

Junior

Series:

Players Series
Sign in and tell us what you think!
Rawlings Players Series Catchers Set
Promotional price:

$169.99
Buy
Rawlings Players Series Catchers Set
Helmet, Chest Protector, Leg Guards
Details
https://www.rawlings.com/product/PLCSJR-B.html