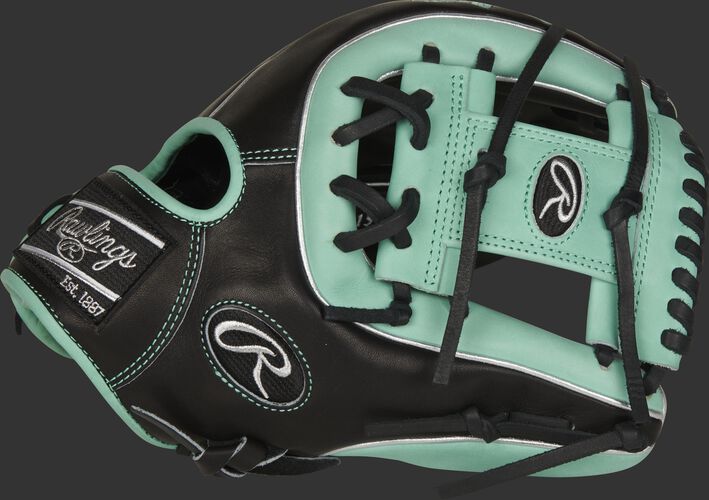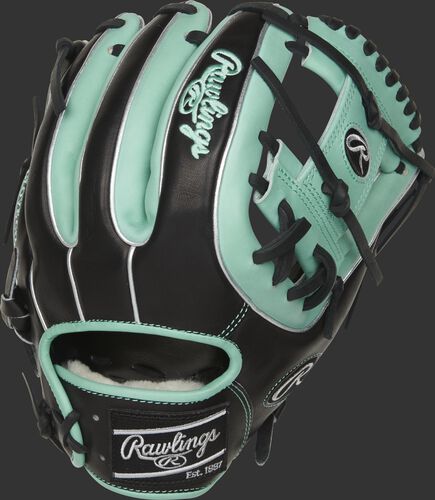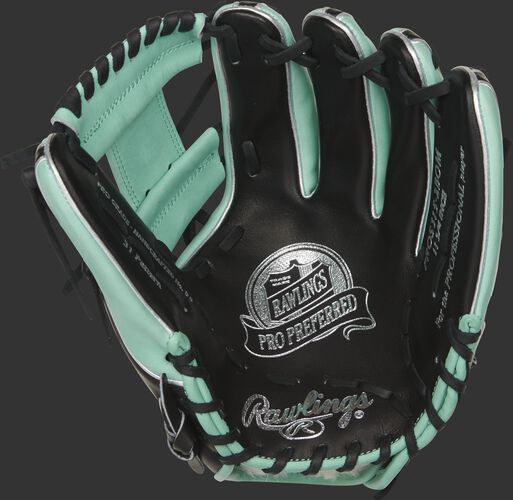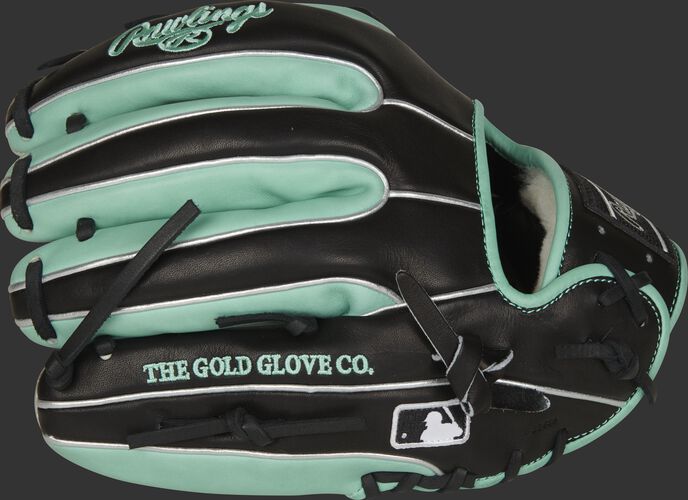 Take your game to the next level with the 2021 Pro Preferred 11.75-inch infield glove. This luxurious beauty features our popular 31-pattern and Pro I-web, the perfect combo for infielders. Especially those who want lightning quick ball-to-hand transfers. It was meticulously crafted from flawless, full-grain kip leather, which provides unparalleled quality and feel.
In addition, this infield glove was also constructed using the same features that give our Pro Preferred gloves unmatched comfort and feel. The Pittards sheepskin palm lining provides optimal comfort, and wicks away moisture. The wool wrist strap keeps the back of your hand extremely comfortable. Our 100% wool padding also provides unmatched shape retention qualities, allowing you to form the perfect pocket. As a result of all these premium pro-level features, you'll get a long lasting, pro quality glove that will help you boost your defense.
When you put your eyes on the clean black & ocean mint kip leather from this Pro Preferred infield glove, you'll know right away it's your next gamer. See why more pros choose Rawlings than any other brand, buy now!
Color:

Black/Ocean Mint

Sport:

Baseball

Back:

Conventional

Player Break-In:

70

Fit:

Standard

Lace:

100 lb Tensile Strength

Level:

Adult

Lining:

Pittards Sheepskin

Series:

Pro Preferred

Shell:

Kip Leather

Web:

Pro I

Size:

11.75 in

Pattern:

31

Age Group:

Pro/College, High School, 14U
Sign in and tell us what you think!
2021 Pro Preferred 11.75-Inch Infield Glove
Promotional price:

$359.95
Buy
2021 Pro Preferred 11.75-Inch Infield Glove
Pro I-Web, Conventional Back
Details
https://www.rawlings.com/product/PROS315-2BOM.html
Crafted from ultra-premium, luxurious kip leather, the 2021 Pro Preferred 11.75-inch infield glove offers superior quality and feel. Its unique two-tone design also adds flair to your game.
Not Eligible for Discounts or Promotions
Official Glove of
Major League Baseball®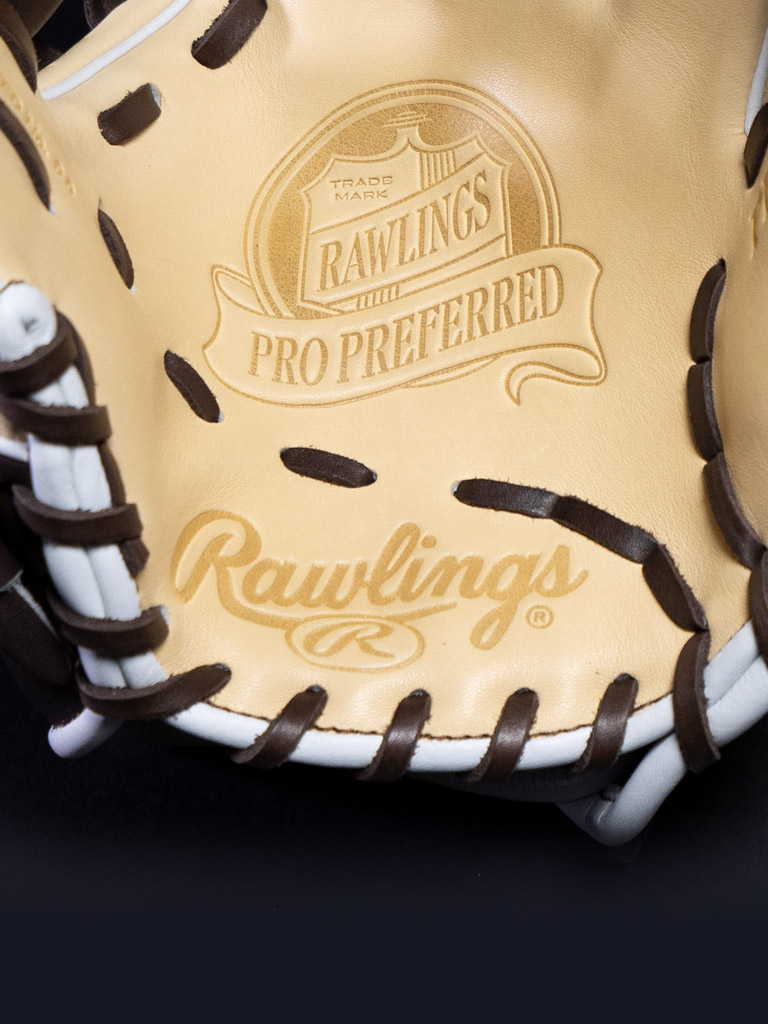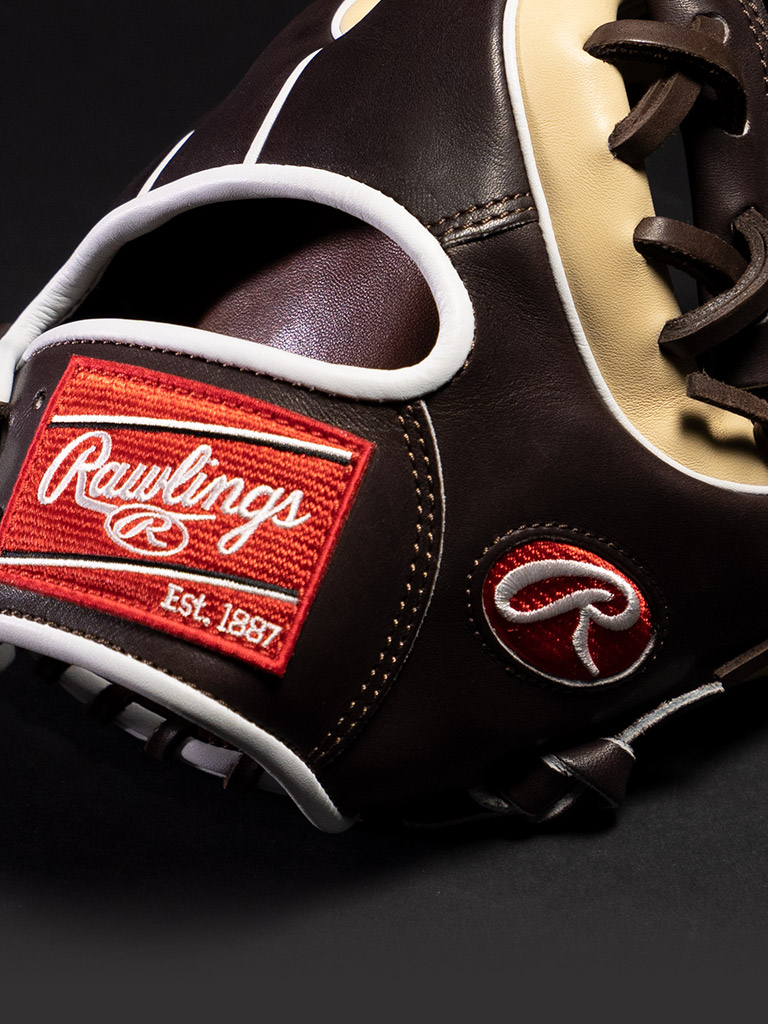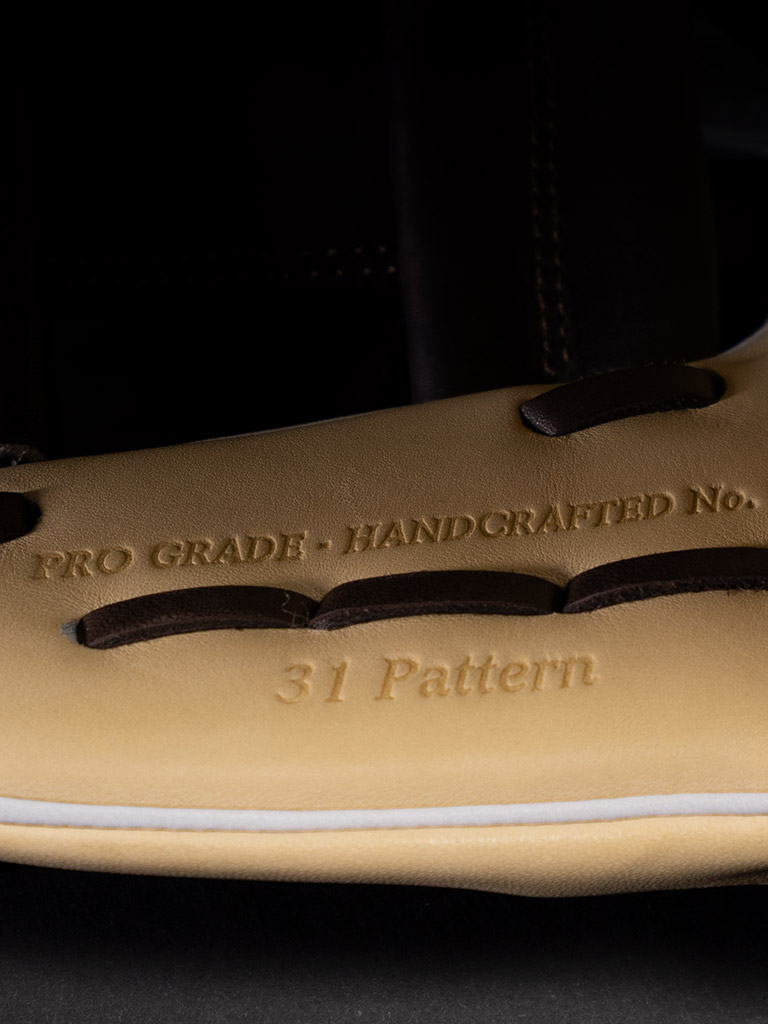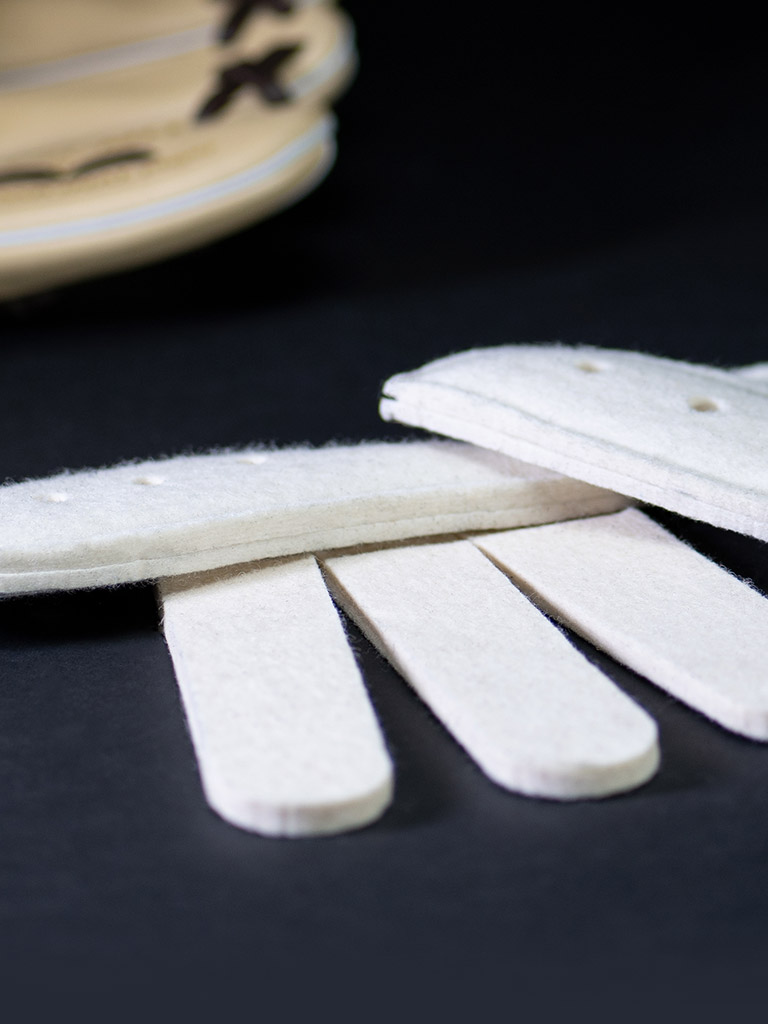 Luxury Meets Performance
Pro features and attention to detail you'll feel every time this glove is on your hand.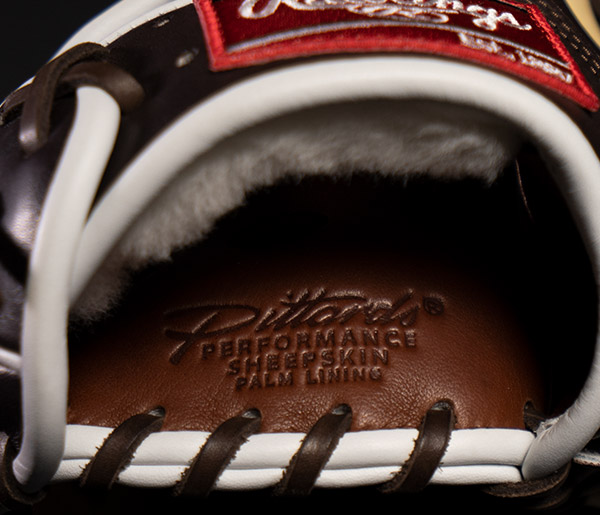 Pittards® Sheepskin lining
Ultra-comfortable sheepskin wicks moisture away, keeping your hand dry for improved control.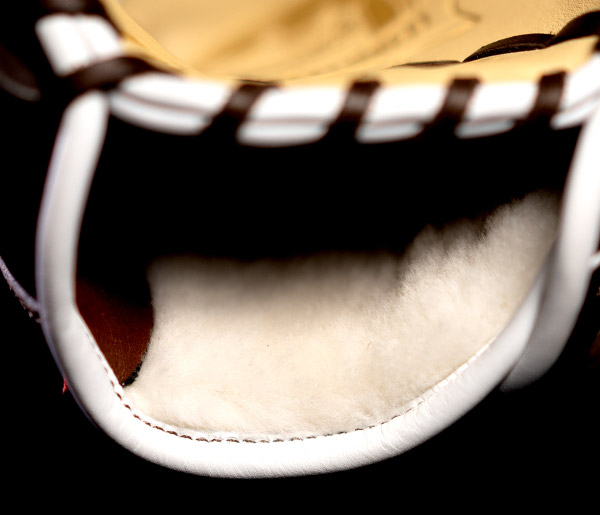 Wool Wrist strap
All-natural, 100% wool wrist stap provides lasting comfort in all conditions.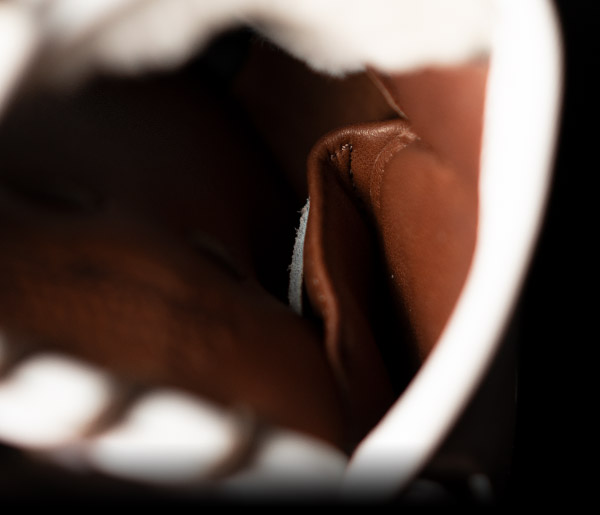 Padded Thumb Sleeve
Superior comfort and unrivaled support at any position or level of play.
The #1 Choice of Pro Players